My last two projects for responsive web design:
Technical Document Page: https://codepen.io/pamela-sarnia/full/Rwrbazd
Personal Portfolio Page: https://codepen.io/pamela-sarnia/full/OJMLbbr
Please give me your feedback
nice job.
it would be more nicer if you link to your work on the portofolio.
no offense
salam,
#sobatambyar
terima kasih
I tried to make a GitHub so I can make a screenshot of my portfolio just like the example do. But, I stil confuse in how to use GitHub. So, for now I still figure out how to link my portfolio screenshot image. Maybe, I'll try free image hosting…
thank you for your advice. I'll try it
I understand you like bright colors like on your portfolio webpage, but remember, there are dozens of millions of people with color vision deficiency and could not distinguish the text from the background pattern.
Learn more here :]
I believe this is a must to know for web-dev.
Thank you. I will try another color scheme
@sobadrdb, I've changed the portfolio samples to my portfolios. I've tried to use Cloudinary, it is so professional for a developer. Thank you for your advice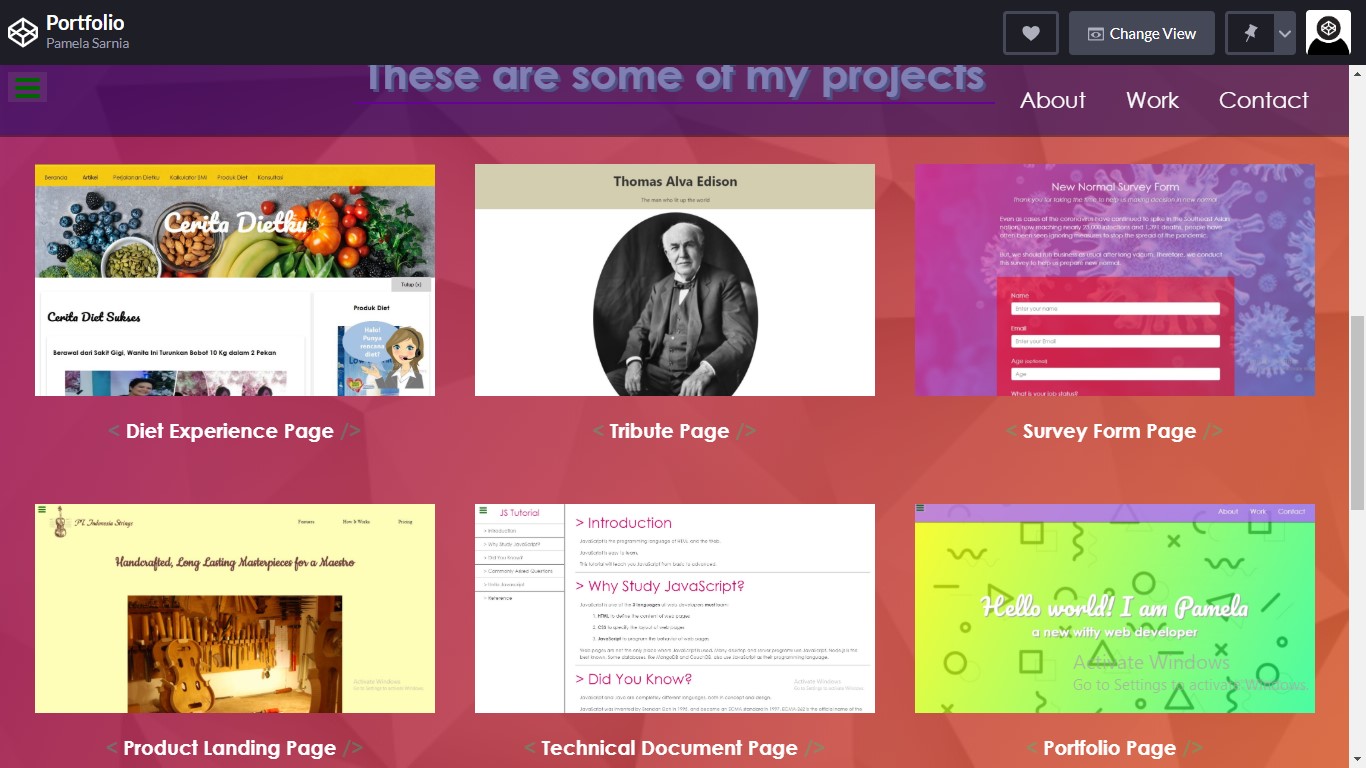 @Dorfieeee I've changed my bright background colors to darker colors. Hope this time the contrast is enough to read the white text. Thank you for your advice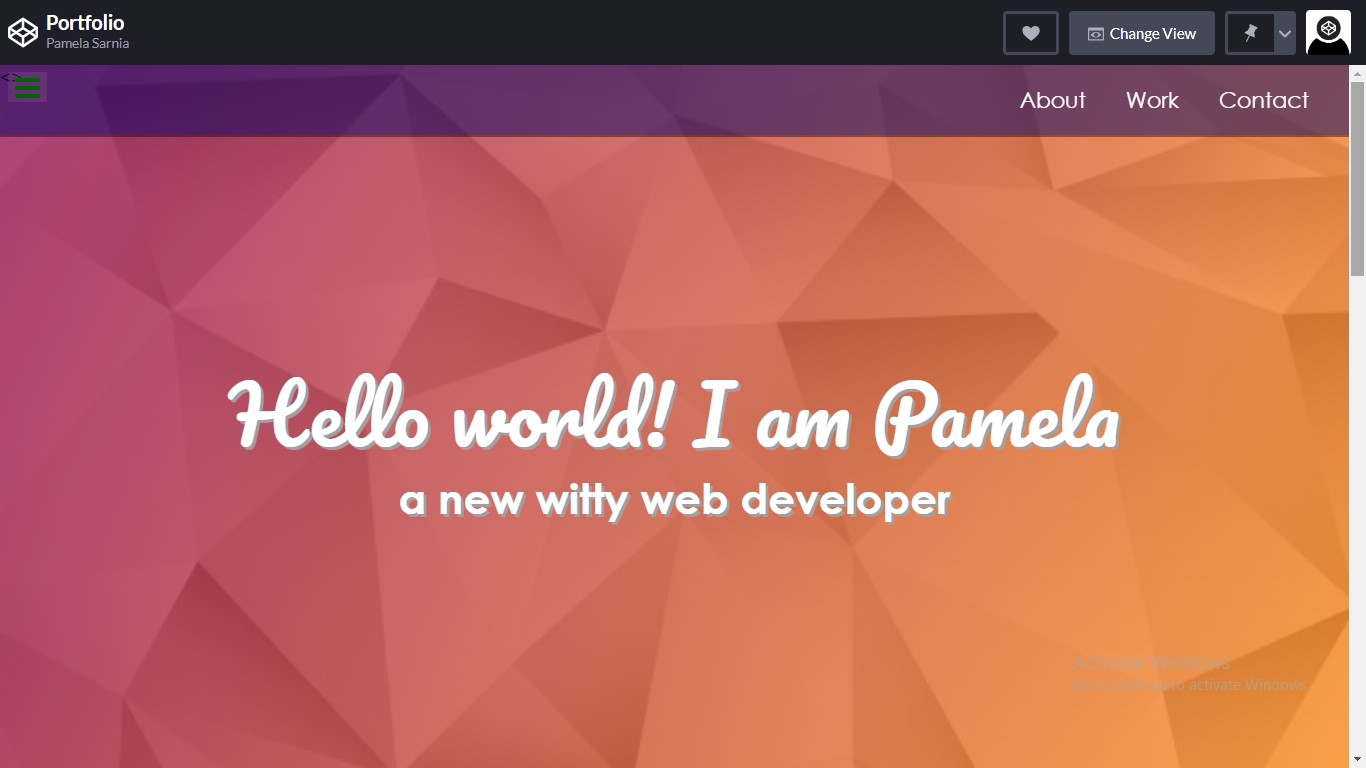 That looks way better! Great job!

It seems it's not perfect yet but you'll get there.
I'm glad you got the idea
Some things to revisit @pamela-sarnia;
tech doc
Run your HTML code through the W3C validator.

Since copy/paste from codepen you can ignore the first warning and first two errors.
There are HTML coding errors you should address. You can ignore the warnings about adding section headers if you want.

Make the page responsive. There's a horizontal scrollbar on smaller screens.
porfolio
Use the W3C validator…some errors you should clean up
There's a duplicate h1 selector in CSS
Thank you
I'll check them.