Hello,
sorry, I am unfortunately not a programmer, but get stuck on a contact form, that does not work properly.
I have an address form on a website. After entering the address data, the information does not get forwarded. The next page doesn't get called / loaded.
According to Chrome DevTools, there is an error.
Screenshot: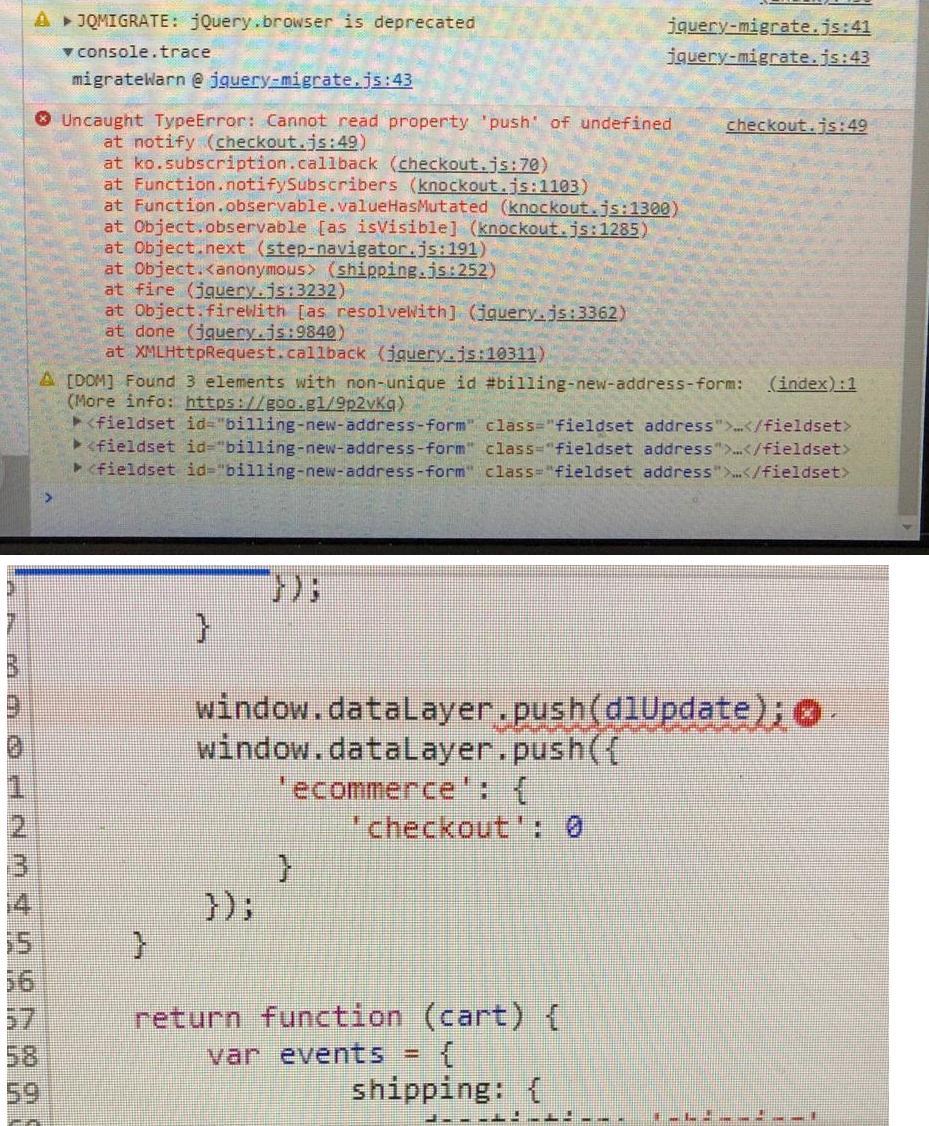 DevTools error message: Uncaught TypeError: Can not read property push of undefined
P.S. Someone told me that I need to add the following code above line 49 of checkout.js:
window.dataLayer = window.dataLayer || [];
Would that solve the problem?