I am on Windows and unable to figure out how to get my project to view in a browser.
Note: I already have the view-in-browser plugin installed, but I don't know how to store it as index.html ):
Save the code as a file named index.html and just launch it in a browser.
No need the plugin. A plugin can be of help sometimes however that particular plugin creates a temporary file and launches the temp file. We're not going to be running a temp file on a live server as a website.
I use a WAMP utility. EasyPHP is my preference to use. Here is a video that explains and shares how to setup and use EasyPHP.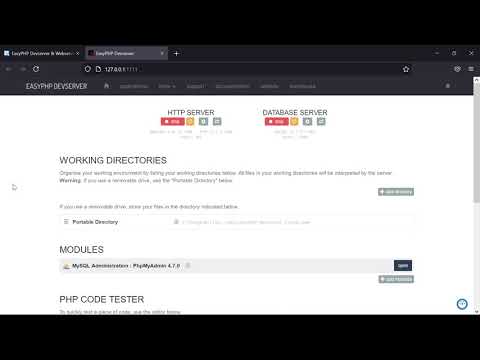 We can do everything just like we're editing a live website without actually working on and risking messing up the live site because we're editing the live (not temporary) files when we use a WAMP.
WAMP = Windows, Apache, MySQL, PHP
You can, of course, use what you want to use and do things how you want to do them. As long as the end product works there's no wrong way to do things.
This topic was automatically closed 182 days after the last reply. New replies are no longer allowed.